Honoring the legacy
This site is dedicated to the memory of Lester Young, one of the world's greatest jazz stylists.
All Savory-takes with Lester Young:
May 29., 1938 Randall's Island: Farewell Blues-Every Tub-One O'Clock Jump and Boogie Woogie
Aug. 18., 1938 Famous Door: Every Tub-Flat Foot Floogie-I Havn't Changed A Thing-I Ain't Got Nobody
Aug. 28., 1938 Famous Door: Honeysuckle Rose-Will You Remember Me Tonight
Aug. 30., 1938 Famous Door: Stop Beating Around
Aug. 31., 1938 Famous Door: Alexander's Ragtime Band-Roseland Shuffle-Texas Shuffle-St. Louis Blues-One O'Clock Jump
Sept. 11., 1938 Famous Door: Now It Can Be Told-St.Louis Blues-Sent For You Yesterday-Texas Shuffle
Oct. 11., 1938 Famous Door: He Ain't Got Nobody-I Never Knew-Moten Swing-One O'Clock Jump-Rosetta-Blue & Sentimental-Rhythm In My Nursery Blues-
Oct. 12., 1938 Famous Door: Lady Be Good-I've Got A Date-Harlem Shout-One O'Clock Jump
Oct. 19., 1938 CBS Broadcast: Russian Lullaby-Limehouse Blues-I Havn't Changed-Texas Shuffle
Oct. 28., 1938 CBS Broadcast: I Never Knew
Oct. 30., 1938 CBS Broadcast: Shout And Feel It
Nov. 6., 1938 CBS Broadcast: One O'Clock Jump-I Never Knew-While A Cigarette Was Burning-One O'Clock Jump-Good Morning Blues-Limehouse Blues
Nov. 11., 1938 NYC: Harlem Shout-One O'Clock Jump
Nov. 16., 1938 Broadcast "Make Believe Ballroom" MC: Martin Block: I Know That You Know-Tea For Two-After You've Gone
1938 Probably Famous Door:I Ain't Got Nobody-One O'Clock Jump-One O'Clock Jump
April 2., 1939 New York: Swinging' The Blues-Sent For You Yesterday-One O'Clock Jump
May 19., 1939 NBC Broadcast from "The Panther Room": Panassie Stomp-Shout And Feel It-Topsy-Roseland Shuffle-Pound Cake-Lady Be Good-Every Tub-Jumping' At The Woodside-Boogie Woogie
Dec. 9., 1939 "Man With A Band" broadcast, NYC: The Apple Jump
Febr. 28., 1940 Southland Ballroom, Boston: Bugle Call Rag-I Never Knew-The Apple Jump-One O'Clock Jump
Some memorabilities with the courtesy of Lewis Porter: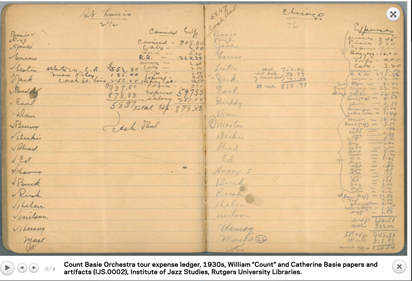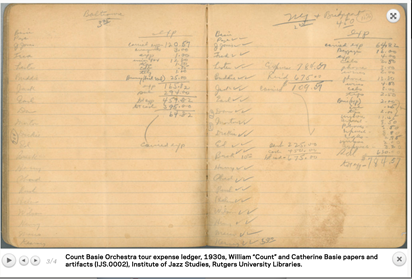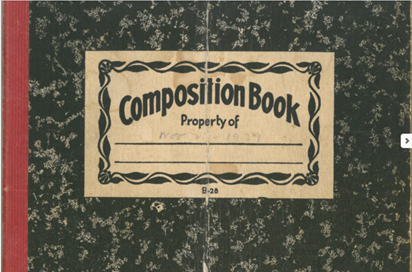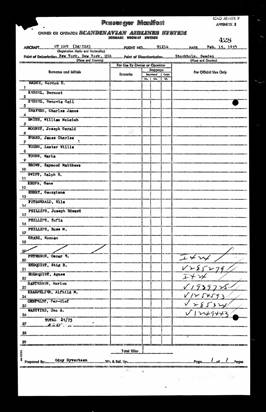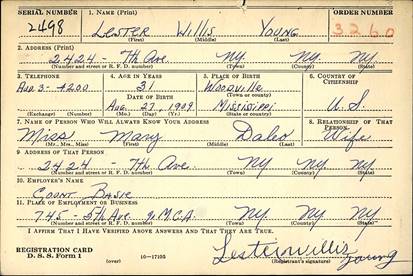 Lester Young singing:
https://www.youtube.com/watch?v=QgzitenPfs4
and a new short interview from 1952 - nothing happens - it's really funny:
https://www.youtube.com/watch?v=mVbUuqZMzfA
Latest update:
The Marvelous Savory Jam Sessions - Part Three on YouTube:
https://www.youtube.com/watch?v=nJmj4_PARM8
Found on YouTube:
https://www.youtube.com/watch?v=x6zdSQFAi2A
John Coltrane / Lester Young
Dominic Green listens to John Coltrane 's "Both Directions at Once. The Lost Album" and discusses what he calls the saxophonist's "late style", comparing it to Coltrane's early and middle style, and finding that the fact that "The Lost Album" was celebrated as the year's most significant jazz release says a lot "about the health of jazz in 2018", ending with this statement: "For it is a sad fact of musical history that after Coltrane, there was nothing left to say on the saxophone. But Kenny G said it anyway" ( Weekly Standard). --- Kevin Sun transcribes and annotates nine solos by Lester Young, namely his saxophone choruses on "Oh, Lady Be Good!", "Exactly Like You", "One O'Clock Jump", "I Know That You Know", "Taxi War Dance", "Twelfth Street Rag", "Bugle Call Rag", "Broadway" and "Beautiful Eyes" ( A Horizontal Search).
From Mosaic Music: The fabulous Carnival of Swing on Randall Island.
Just listen here: http://www.mosaicrecords.com/?utm_source=ExactTarget&utm_medium=email&utm_content=http%3a%2f%2fwww.mosaicrecords.com&utm_campaign=22266308&utm_umg_et=266839542
Totally new: 
Birdland All Stars featuring Miles Davis, Bud Powell AND LESTER YOUNG
November 6., 1956 in Hamburg
- On YouTube right now!
The Savory Collection with all Basie-takes has arrived. Stunning and very valuable. Again and again: Young was "miles ahead" of all others in his time - He and Basie invented a whole new era in jazz.
Enjoy:
Order on Mosaicrecords.com:
The Savory Collection 1935-1940
(6 CDs)
Then came the shock of my life! Could it be? Basie,then Fats Waller, Ella Fitzgerald, Coleman Hawkins, and that was just in the first couple of boxes! The discs were mostly aluminum – that was unusual – and in varying states of decomposition, but some were absolutely pristine. – Loren Schoenberg
Thank you for all your efforts on bringing fine preserved og historical important music again and again. Worth all costs -even if you live in Europe and must take the taxes from US :-)
Lester Young - The Sax Giant in the Studio. Read here:
Lester Young: The Sax Giant in the Studio.pdf 
Günther Schuller has some remarks on Lester Young. Listen here:
Sonny Rollins: a new look on Lester Young: He was a raising star all the way through his life. Listen to these important remarks from a follow musician:
Again thank you to Mosaic Records - You made my Day!!
Savory-Basie complete on Mosaic Records. Order now - to ship i February:
http://www.mosaicrecords.com/genres.asp?dept=50
And now the Million-Dollar-Question: are there more Lester Young takes left in the Savory files? If so: we hardly can't wait :-)
Thanks to Mosaic Records!
NB: release is postponed till April 2018 :-(
Just how modern in 1941 - Listen here:
http://www.wnyc.org/story/44468-the-modernist-style-of-lester-young/
Art Farmer talks about Lester Young and Buck Clayton:
Frank Sinatra talks about Lester Young in an interwiev.
Lester Young loved Frank Sinatra records and Frank loved Lester. Now, we might recognize Arlene Francis for her decades old run on the game show What's My Line? but there was also a 23 year run on WOR Radio in New York where she was host of a popular talk show. In this fascinating clip, Arlene interviews Sinatra, as he answers her question of whether it's important for an instrumentalist (or conductor) to understand the lyrics of a song. Interesting!
-Scott Wenzel
The brand-new Basie/Lester Young SAVORY can be found on iTunes. 22 exiting takes from the 1930'ies: "Savory Collection Vol. 2".
Newly discovered: The DownBeat interview with Lester Young, DB from May 6, 1946:
Link: https://www.youtube.com/watch?v=G9yk9ofYRv8
Mosaic's new Lester Young box set. Check this link:
Latest from www.mosaicrecords.com:
Lester Young's Greatest Rare Solo?
Facebook has outstanding groups on a number of subjects, and jazz is no exception. The Lester Young Appreciation Society page is one well worth visiting, and a recent topic dealt with a rare soundtrack that never made it to the glorious Jammin' The Blues. In posting this clip to the Lester Young Appreciation Society Facebook page, Loren Schoenberg writes:
"This might be the greatest almost unknown 16-bar solo of Lester's career - it's a match to the Mili LIFE photo of Lester and Big Sid.
"Trombonist Dicky Wells was in the Basie band with Lester, Jo Jones and Sweets Edison when they began recording the soundtrack for JAMMIN' THE BLUES during the summer of 1944. By the time they shot the film, Wells was out, but some of the tracks have survived. Harry "Sweets" Edison (tp) Dicky Wells (tb) Lester Young (ts) Marlowe Morris (p) Barney Kessel (g) Red Callender (b) Sidney Catlett (d) Marie Bryant (vcl)"
-Scott Wenzel
Visit mosaic records.com
Earliest interview with Lester Young: 1947 WMEX Radio Station between May 26. and June 8. From Savoy Ballroom Boston.
Link: https://www.youtube.com/watch?v=Ao5WzUExmL8
https://www.youtube.com/watch?v=bCxZ5YIBTfA
- B.B. King reflects on Lester Young!
Lester Young in an extended 1951 interview with Leonard Feather

It starts with him responding to recordings we don't hear for a Blindfold Test but then it opens up. A friend of Lester's (probably his manager Charlie Carpenter) says that when Lester talks to HIM, he talks English, not what he's doing now. But there are many treasures to be found in everything Lester says and HOW he says it.
Link: https://www.youtube.com/watch?v=G9yk9ofYRv8
Link to a fine tune "Sometimes I'm Happy":
http://www.artsjournal.com/rifftides/2015/06/getting-happy-with-lester-young.html
- listen and enjoy!
Any additional information on this YouTube-clip:
https://www.youtube.com/watch?v=YKlZ5sqL7YM
- the original sound is missing, but the filmclip may be original from JATP Tour 1953 to Helsinki, Finland
Don't miss Ferrini's filmclip.
Wayne Shorter meets Lester Young.
Lester Young & Charlie Parker Birthday Celebration.
I often read and/or heard that Lee Konitz was deeply influenced by Prez. Sure I could hear the emphasis on melodic lines, but when I asked him about it, in a very Konitz way, he just replied that he listened to Prez among others. So, I was never sure about Prez's influence until we played for a week at the Jazz Standard (NY).

Each day of that week, we walked down the Jazz Standard stairs, Lee in front, and I observing in the back. There were lots of Jazz pictures, but he only stopped at the last one. That was Prez's picture and Lee said would make the same comment:  that's the man!!!  Now I know!!!

Denis Lee
(saxophone and bass clarinet, member of the Lee Konitz New Nonet)
Lester Young-blog:
Read more
Article in The New York Times:
Last Lester Young Session - now on Vinyl:
SENSATIONAL NEW PRES FROM 1950:
Brandnew CD set "Dinnertime for Hungry Collectors"
- 50 years Doctor Jazz Magazine CD-set -
3 unissued performances with Lester Young
Read more
Minnesota Historical Society
North Side Jazz: Lester "Pres" Young in Minneapolis: The Formative Years.
Read more
New Release: Lester Young at Birdland 1951 CCD79560
New Savory: Jumping At the Woodside/Basie Orch. & Lester Young 1939.
Check this link: http://www.wnyc.org/shows/lopate/2010/aug/24/savory-recordings/
New: Photos of Lester Young.
Please visit
http://blogs.voanews.com/jazz-beat/tag/pork-pie-hat/
and
http://www.philsternarchives.com/archive/jazz/artists/lester-young/
New photos Basie and Lester Young 1944. Check this link:
newarkwww.rutgers.edu/ijs/cb/columbia.htm
New information about Lester Young:
dothemath.typepad.com/dtm/2-oh-lady.html
Lester Young - Southland Café, Boston.
Check this link
 

New book:
Tad Hershorn:

Norman Granz
- The Man Who Used Jazz for Justice -

Foreword by Oscar Peterson

New important book with many new details about Lester Young.
Found at NORBERT RUECKER www.jazz-book.com
Looking for Lester. A journal about the process of making a documentary film about the jazz legend. 
See
more
,
follow
this
link
Lowell Blues - 30 min documentary
Check this link
Brand new photo from Frankfurt, Germany 1956.
Courtesy: Matts Werner, Sweden

An amazing live clip of Lester with the Basie band at the 17th Regiment Armory in Brooklyn, April 16., 1944: check this 
link
And, the wonderful "Mean to me" from Art Ford´s jazz party.
Storyville recently released a new album with new exclusive material - you can find it 
here
.
Check out 
this link
 to newsweek for some audio exclusives - Especially video 2: Count Basie's playing "Bugle Call Rag". Enjoy.
The Savory Collection" consists of 975 discs with recordings of live performances broadcast by radio stations in the late 1930s, the height of the swing era, and into 1940. Recorded by audio engineer William Savory, the discs feature Louis Armstrong, Benny Goodman, Count Basie, Billie Holiday, Fats Waller, Bunny Berigan and Lester Young, playing in the relaxed setting of a nightclub or ballroom, rather than the confines of a recording studio, where songs could not exceed three minutes in length. For that reason, and the quality of the music played, Loren Schoenberg, the executive director of the National Jazz Museum in Harlem, describes the Savory collection as "one of the greatest finds" in the history of jazz.
Below here you will find a sample of Lester Young - Tea for Two, which was recorded alongside with trumpeter Roy Eldridge and members of the Benny Goodman and Artie Shaw bands. The sudden and unexpected key changes in "Tea for Two" have always appealed to jazz musicians, and the top-flight ensemble assembled here really takes the song for a ride. Top honors go to Young's, free flowing solo, which is capped by a second chorus that Mr. Schoenberg calls "a wild, spontaneous moment of abandon".
Follow the below here to NYtimes articles on more about the greats of Jazz
National Jazz Museum acquires Savory Collection
Tea for Two
Jazz Museum Sample
Released on november 4: The Jazz aux Champs-Élysées CD. 
Highlights from a cult French radio programme featuring previously unreleased recordings by legendary jazz musicians. Follow this link for more information
"DO THE MATH" – Lester Young Centennial
"DO THE MATH" – Lester Young Centennial
New weblinks:
Here are some other Lester web links for you:
Read Will Friedwald's tribute to Lester Young:
online.wsj.com/article/SB10001424052970204683204574356562790622616.html
The well-known Kansas City Six session with Lester Young made for the Commodore label is listed everywhere as recorded on September 27, 1938. It was made by Columbia for Commodore, and Columbia master numbers were assigned to those titles (P23421-25).
Strangely enough, those numbers seem to come from an earlier date: Masters 23415/18 (Leighton Noble Orchestra) are from September 7. 23419/20 are not known and 23428/33 (Al Donahue) are from September 9. Futher, 23426 (presumably not issued) was listed in Columbia cards as made for Commodore on September 8 (details unknown). (23427 was assigned to a remastering of a Rev. Gates 1929 recording).
From the above, I incline to think that the actual date of Kansas Citi Six session might have been held on September 7 og 8.
Michel Ruppli
Later: According to Rust the date is September 8.
Lester Young Celebration-e-card
The new Lester Young celebration e-card added. Make sure to send them to your jazz-loving friends.
New Lester Young YouTube clips added!